Exhibition: "Alexander McQueen: Savage Beauty"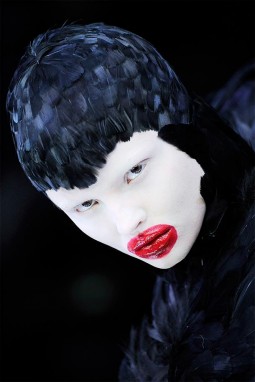 "Alexander McQueen: Savage Beauty" is the first and largest retrospective of the late designer's work to be presented in Europe. The exhibition, which will be shown at Victoria and Albert Museum in London from the 14th March to the 19th July 2015, will showcase Alexander McQueen's visionary body of work spanning from his 1992 MA graduate collection to his unfinished A/W 2010 collection. McQueen's designs will be presented with the dramatic staging and sense of spectacle synonymous with his runway shows.
The original version of "Alexander McQueen: Savage Beauty" at the Metropolitan Museum of Art, New York in 2011 was organised by the Costume Institute and became one of the Museum's top 10 most visited exhibitions.
For more information, please visit Victoria and Albert Museum, London.
Picture: Duck feather dress, The Horn of Plenty, Autumn/Winter 2009-10. Model Magdalena Frackowiak. Image: firstVIEW. All rights reserved.