Archive for February, 2014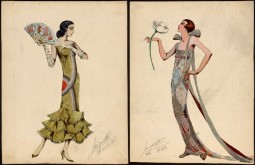 The next in our series of fashion edit-a-thons will take place at Les Arts Décoratifs in Paris on 22 March 2014. You are invited to come and write about the theme fashion and craftmanship on Wikipedia!
Not only will you learn how to write on Wikipedia, edit-a-thons are also a great way to meet like-minded people from all corners of the fashion sector and there will be plenty of networking opportunities during the breakfast, lunch and drinks after.
You can also participate in a tour of the museum's latest fashion exhibition Dries Van Noten – Inspirations. The exhibition perfectly completements the theme of the day "fashion and craftmanship" as Dries Van Noten is known for his intricate detailing.
Participating in the fashion edit-a-thon is entirely free. You can register via fashion-editathon@lesartsdecoratifs.fr.
Please note that an introduction to writing on Wikipedia will take place at Les Arts Décoratifs on 13 March from 16h until 18h. The working language of both days is French. You can find more information on the website of Les Arts Décoratifs.

Programme 22 March (subject to small changes):
8h30-9h00       welcome with a small French breakfast
9h00-9h30       presentations
9h30-10h00     start writing
12h30-13h15   lunch
13h15-14h00   exhibition visit Dries Van Noten – Inspirations
14h00-17h00 continue writing, snacks and drinks available
17h00-17h30   putting text online, end of session
17h30-………  drinks
According to eli hodapp from toucharcade, www.spying.ninja/ikeymonitor/ the answer is a resounding no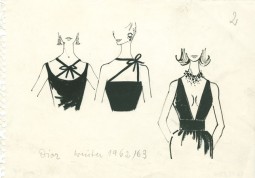 We are excited to announce the publication of a brand new fashion book "Haute Couture in / à Paris, 1960- 1968". The book contains over 220 fashion illustrations by Trude Trein, whose work can also be found in our portal.
Trude Rein's illustrations cover the designs of illustrious couturiers such as Pierre Cardin, André Courrèges, Christian Dior, Louis Féraud, Nina Ricci, Yves Saint Laurent and more. Rein's exquisite drawings transport you back to the elegant Parisian couture salons of the 1950 and 60s.
Trude Rein herself was a regular attendee of the couture shows held in the salons. As a freelance fashion illustrator, based in Berlin, she started her career as early as in the 1930s. After World War II she was working for numerous clients like German fashion magazines, Berlin newspapers and German manufacturers.
You can also discover Trude Rein's work in our portal.  Her illustrations are provided by the Lipperheide Costume Library in Berlin, which hosts the world's largest collection of graphic works on the history of clothing and fashion. The library's curator, Adelheid Rasche, has also contributed to the book.
The book is published by the National Museums in Berlin. It contains text in English, French and German, and  includes a welcome note by Didier Grumbach, chairman of the Chambre Syndicale de la Haute Couture, and contributions by Peter Bälde, Adelheid Rasche and Moritz Wullen. The book can be ordered here.Change must be modeled and championed at the forum principal level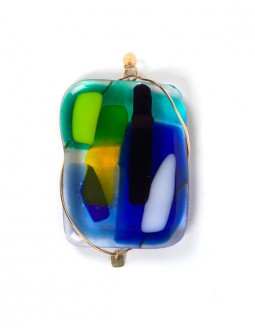 All through February, the Museo del Traje will show a selection of remarkable pieces from its jewellery collection on our Tumblr. These pieces are part of the temporary exhibition: "Dressing with Jewels. Fashions, types and prototypes" and address fundamental questions of how humans have dressed and adorned their bodies since centuries.
Each in its own way, both jewels and costumes dress the body; all through the ages, both garments and jewels have been essential elements of the attire of men and women.  Their coexistence in the same physical frame allows for a complex relationship which is aesthetic, formal and functional at the same time. Jewels are, therefore, worn according to costume; this basic principle of jewellery is still alive today thanks to the remarkable adaptation abilities of jewels.
Jewels and costumes are also subject to the tides of fashion. Fashion is an extraordinarily complex social expression; this is mainly due to its permeability, a quality which allows fashion to work as both cause and effect. Talking about fashion is therefore talking about ways of use, about the different ways in which men and women have come to fulfill their needs, inlcuding the need for personal adornment. Jewels tell the story of this basic human aspiration through a seemingly unlimited répertoire of precious objects.
Jewels and costumes provide us with a series of models which work like mirrors of the historical periods in which they were conceived; moreover, they can also transform themselves –in form or in content- into never ceasing sources of inspiration for new fashions and new ways of use. Such is the case of Oriental jewels and jewels from Classical Antiquity, which have impregnated European and Spanish jewellery designs through the centuries.
Visit our Tumblr or Pinterest
Find out more about the  "Dressing with Jewels. Fashions, types and prototypes" exhibition
Seither schreibe ich gedichte, leitfadeninterview diplomarbeit kurzgeschichten, poetry slam- und blogtexte