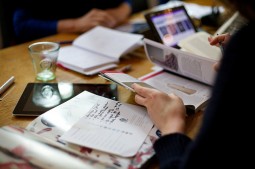 On Monday 13 May 2013, forty fashion enthusiasts gathered at Europeana Fashion partner Centraal Museum for our second fashion edit-a-thon. From journalists and curators to students and bloggers, all attendees spent a full day editing fashion knowledge on Wikipedia. The event was co-organised by Europeana Fashion partner the Netherlands Institute for Sound and Vision and Wikimedia Netherlands with support from the Dutch fashion project ModeMuze.
This was the second edit-a-thon we held in an international series. You can read about the first one we held in Stockholm here. In essence, an edit-a-thon, is an event during which people come together to edit and contribute new information to Wikipedia.
The day started with a warm welcome and a delicious breakfast served by Centraal Museum. After  a round of introductions, Hay and Sandra from  Wikimedia Netherlands  gave a crash course about editing on the global cooperative encyclopedia. Did you know Wikipedia is the fifth most used website in the world? It makes correct and rich fashion information on the largest online encyclopedia all the more important. And the best way to ensure correctness on Wikipedia is to dive in and edit it yourself!
A fashion edit-a-thon is an excellent opportunity to learn how to do this and to meet like-minded people from the fashion community. We had attendees from museums, like the Amsterdam Museum and the Fries Museum; from fashion projects, like In-Fashion and ModeMuze; from fashion association The Dutch Costume Society and from The New Institute. We also welcomed journalists, writers, students and even people who are not necessarily active in the field, but have a great personal interest in fashion.
After Wikimedia Netherlands got everybody up and running, we spent the entire day writing on Wikipedia, interspersed with breaks, some networking and a guided tour of the Centraal Museum by curator Ninke and project coordinator Ykje. The tour included the most essential pieces of the collection, such as a seventeenth century  kolder (a type of jacket) that is still in perfect condition. This kolder is very rare since most clothing from that era and earlier were worn down to the threads.
Dutch designers are well-represented in Centraal Museum's collection. The collection includes  pieces designed by Fong-Leng and several pairs of shoes by Jan Jansen, but also objects by  younger designers like Viktor & Rolf, Iris van Herpen and Klavers van Engelen. They are shown side by side, thus forming an interesting and beautiful view on the way Dutch designers approach fashion. It also shows the new way of thinking about fashion at Dutch museums. Fashion is not just approached historically, but in a dynamic way that also acknowledges fashion as an art form and as a cultural expression.  Through the Europeana Fashion edit-a-thons we aim to promote a varied approach to fashion on Wikipedia as well.
By the end of the day, forty new fashion Wikipedians had been born and more than 25 articles were written or edited. Topics included designers such as Fong-Leng, Iris van Herpen, Dirk van Saene and techniques like corded quilting. Attendees worked on Dutch, English and Polish articles. We had writers from Australia, Poland and the UK as well as a strong presence of Dutch newcomers to the platform.
But the day yielded more results than new information and new Wikipedians. Attendees mentioned how they learned more about copyright and intellectual property. Some indicated they could see themselves using Wikimedia in their personal or professional research. Attendees also expressed they now felt more confident to update inaccuracies on Wikipedia if they would come across them. And, they said, it was a great opportunity to meet people from the fashion community.
Find all the photos from the day here and all images made available by Europeana Fashion partners on Wikimedia Commons  here.
Do you want to attend a Europeana Fashion edit-a-thon? To learn where our next edit-a-thon will  take place, follow us on Facebook, Twitter or sign up for the newsletter on the homepage of this website.
Do you  want to contribute from home? Check out the Dutch and English fashion portals on Wikipedia or check Wikipedia to see what is going on in your language.
Do you need to know how to write on Wikipedia first? Wikipedia has a special page for you.
Are you interested in organising your own edit-a-thon? Get in touch with your local Wikimedia chapter (find it here) and contact  Erwin Verbruggen from the Netherlands Institute for Sound and Vision via everbruggen@beeldengeluid.nl to see how we can be of help.
The next fashion edit-a-thon will take place on 23 September at MoMu – Fashion Museum Province of Antwerp. Go to our Event section for more information.
Lexikonartikel ber gesundheit und ernhrung masterarbeit pädagogik pdf biete ich ebenfalls gern an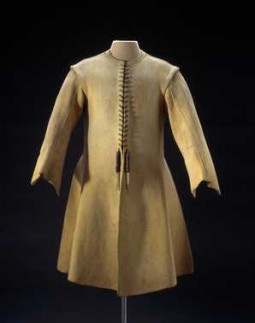 On Monday, May 13th, Europeana Fashion is organizing its second edit-a-thon. We wrote before about how at Nordiska Museet in Stockholm, we gathered almost 50 fashion students to enrich Wikipedia with articles about fashion history. This time, we're bringing together enthusiasts, curators and Wikipedians to gather their fashion knowledge and bring it to the world's best known source of information. The event will take place at Europeana Fashion partner Centraal Museum in Utrecht.
Centraal Museum owns the 50.000-piece collection of the city of Utrecht among which are pieces of design, paintings and: pieces of fashion. Its costumes span over three centuries, covering the development of the silhouette from circa 1750 until the most intriguing works of today's fashion designers. Their recent exhibition on Blue jeans that closed in March of this year explored the garment in all its detail – from its earliest traces to contemporary fashion's love for denim. The other Europeana Fashion partner organizing this event is Sound and Vision, the broadcast archive of the Netherlands, that will bring broadcast content about fashion events to the Europeana Fashion's portal.
Also joining the event is the ModeMuze project – a national project still in progress, started by curators from seven Dutch museums who saw the large benefits of putting online their rich but fragile costume collections.
The event will be supported by Wikimedia Netherlands: organised in national chapters, volunteers make sure that the gigantic Wikipedia undertaking is sustained. Another activity they undertake is developing Wikimedia Commons, a vast repository of media that can be used freely for educational or other purposes. You can find the reusable images from Europeana Fashion's project here – why don't you dig in and see what you could use for an encyclopedic article… right now?
It is our conviction that Wikipedia is a wonderful place to bring fashion knowledge to, as it is the go-to information source for the world and is still lacking information that approaches fashion as a fundamental component of our culture. By bringing together fashion experts, from bloggers to curators, with the Wikipedia community at various physical events, we hope to spark an online relationship that expands our understanding and the readily available knowledge of the fashion domain.
If you want to join us on Monday, you can:
1. still sign up on Eventbrite and join us in Utrecht or
2. write from home! Here is a good article about getting started with wikipedia and here you can add any articles you write throughout the dayIt is not clear when razer plans to launch flexispy how to install the iphone game controller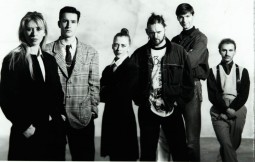 In the month of May, MoMu curator Karen Van Godtsenhoven is taking over the Europeana Fashion Tumblr. With MoMu currently amidst preperations of the  exhibition around the anniversary of the renown Antwerp Fashion Academy, the curation of the Tumblr is inspired by Karen's research.
EF: You are currently preparing the upcoming exhibition, "Happy Birthday Dear Academy", can you shortly tell us a little bit about this exhibition?
KVG: This exhibition is part of a bigger project about the 350th birthday of the Royal Antwerp Academy of Fine Arts. This anniversary is celebrated with multiple exhibitions throughout Antwerp from September onwards. You can check the project's website at www.happybirthdaydearacademy.be for the full programme. The whole project is curated by Walter Van Beirendonck, head of the fashion department.
The fashion department exists 50 years and gets a Momu exhibition showcasing work of the students of the fashion department. Through graduation silhouettes, drawings and film , the exhibition will trace the evolution of the academy during 50 years. From a small department under Mary Prijot, over the breakthrough of the Antwerp Six and Martin Margiela over the next generations of designers under the direction of Linda Loppa and Walter Van Beirendonck, the fashion department of the Antwerp academy has grown into an institution of international acclaim with more than 40 nationalities of students. The artistic principles of the teaching methods and the results (careers) will get the spotlight in this intense and wonderful exhibition.
EF: The academy has been around for 50 years. MoMu was founded 10 years ago. What role does MoMu play in preservering and researching the history of the fashion academy?
KVG: Most 'Belgian' designers MoMu collects, come from this school. Many designers are not Belgian by birth, but are labeled Belgian because of their education in Antwerp. Their silhouettes and collections are the primary focus of MoMu's collection and exhibition policy. The success of the Antwerp school is also responsible for MoMu's 10 year existence, so the two are very interrelated. We are now also collecting the graduation silhouettes from the most important Antwerp trained designers for our archives. MoMu also gives an award each year to the student with the most artistic merit, whose silhouettes we showcase in our gallery.
EF: You are currently curating our Europeana Fashion Tumblr. What will you be showing on the Tumblr this month and how does it connect to the upcoming exhibition?
KVG: It connects through my research of the graduates' collections for the exhibition. Each week I will post some graduation images from a different decade, starting with those of the Antwerp Six and Martin Margiela, followed by the student generations of the nineties and noughties. Not all of them are in the exhibition because they didn't survive time, but I think they are worthwhile to be seen in the virtual world. The evolution of the work will hopefully tell a little bit of the story of 50 years of Antwerp fashion.
Go to: http://europeanafashion.tumblr.com/
This is good for various reasons for example, having this capability can quickly lead
https://essay4today.com/
students to adapt their behavior and limit their browsing of non-class related sites