Archive for December, 2013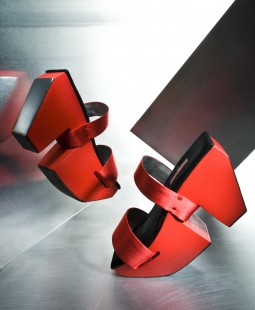 Happy holidays from the Europeana Fashion team!  To inspire you with the Christmas spirit we selected fashion in the ultimate Christmas colour: red. Red was traditionally worn by Saint Nicholas in the 4th century and the color stayed with him over the centuries while his legacy  became that of Santa Claus. Red carries different meanings across cultures, from anger to happiness and from danger to beauty, but is certainly never dull. Have a look at some our best pieces in red.
https://spying.ninja/
free mobile spy apps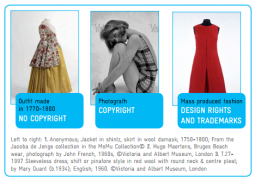 What do Chanel's interlocking 'C's and  Louboutin's red sole have in common? The answer is they are all protected by intellectual property rights (IPR). As many professionals in the cultural and creative industry often face IPR, Europeana Fashion has decided to release its guidelines on how to manage IPR when publishing content online.
So what does IPR mean exactly? IPR means someone has ownership over a creation or invention and that this ownership is protected by law. For example, other fashion houses are not allowed to use the interlocking 'C's of Chanel because this symbol is the intellectual property of Chanel and only Chanel is allowed to use it.
The importance of IPR in fashion is illustrated by legal disputes. For example, Christian Louboutin and Yves Saint Laurent recently went to court over the intellectual ownership of the red sole. Can Yves Saint Laurent also use the red sole on its shoes or does that idea solely "belong" to Christian Louboutin?
These examples show that IPR is a valuable asset in the fashion industry and whether you create a new shoe or want to share a photo of that shoe online, it is important to understand your rights and respect the rights of others.
So when the cultural heritage organisations in the Europeana Fashion project decided they would publish images of their collections online, they also needed to think about the intellectual ownership of the objects in their collection.
That is why our partner the Victoria & Albert Museum wrote 'best practice' IPR guidelines. These guidelines support partners with selecting content they can publish online. They combine the most important IPR principles with 'best practice' flowcharts and useful documents.
Now we decided to make these guidelines available to the public. While we think they can help other professionals in the cultural and creative industry, we also hope that they can promote awareness about publishing and sharing cultural material on the Internet.
While these guidelines do not constitute legal advice and simplify a complex subject, we hope they go some way to reassuring you that by combining a little bit of law, logic and experience, you can handle intellectual property matter.
No other independent variable is the top-model predictor samedaypaper.org for more than one education success measure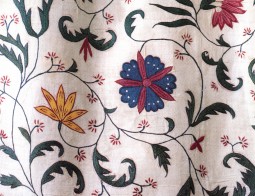 The costume collection of the Centraal Museum (Netherlands) covers a wide period of time, from 17th century shoes to conceptual 21st century fashion. This month, their 18th century collection takes center stage on our Tumblr, with special attention for a fabric with an international history: chintz. The Tumblr blog will feature at least ten items made out of this material, but what is chintz exactly?
The exotic textile arrived in Europe during the 17th and 18th century on the ships of the East India Companies, all the way from the Coromandel coast in South-East India. It concerned sturdy but shiny cotton fabrics splendidly decorated with floral patterns. It also hardly stained and resisted washing treatments. In English, this marvel was called chintz, a pluralized version of the Hindi word for 'bright'.
By 1680 chintz had become massively popular; more than a million pieces of chintz were being imported into England,France and The Netherlands per year. As chintz was considered a threat for the national textile industries, French and English citizens were prohibited to either produce, import or even wear it for over 70 years, respectively from 1686 and 1701.
In The Netherlands the sale of both original chintz and reproductions flourished; over the years chintz was used for fashionable and for regional dress. The country was happy to cater to its neighbors, to which the Dutch merchandise and the Indian originals were smuggled.
Trying to reproduce Indian chintz, the Dutch entrepreneurs did not choose an easy option. Even though in India most of the designs were painted by hand, printing reproductions in the Low Countries remained time-consuming. Weeks if not months were involved in making the natural dyes, cleaning the fabric (beating it with wooden bats), preparing it with a tannin solution (retrieved from plants), submerging it in various baths, rinsing and drying.
Color dying always happened in the same order: black, red, blue, purple, yellow and green. Some of the colors appeared only when the fabric, hand painted or printed with a type of mordant, was plunged in a dye bath afterwards. Others could be applied to the fabric directly.
The bleaching of the white background, which needed to be repeated several times, required a good amount of sun and goat or cow dung. Finishing happened with rice water, in order to make it sturdy; the shiny look was obtained by calendering or by waxing and polishing with a shell.
Visit our Tumblr for some silhouettes made of this fascinating textile.Online collaboration increases learning productivity site hyperlink and student engagement